IFA Farm Life Photo Contest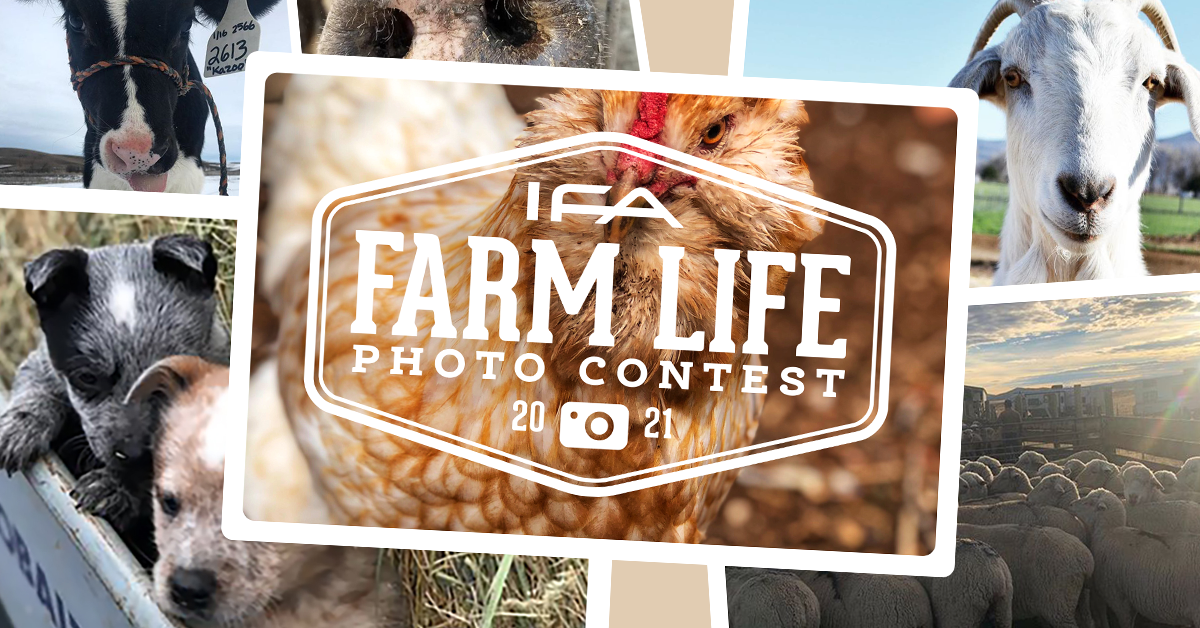 The results are in!
Thanks to everyone who participated in the IFA Farm Life Photo Contest. We are no longer accepting entries but are grateful to have received over 1,200 fantastic farm photo submissions throughout the week.
We hope you'll continue letting us help grow the furry and feathered friends that you love.
Winner, Winner
Congratulations to all our IFA Farm Life Photo Contest prize winners!
Follow us on Facebook to see more of the fantastic shots that were shared during the competition.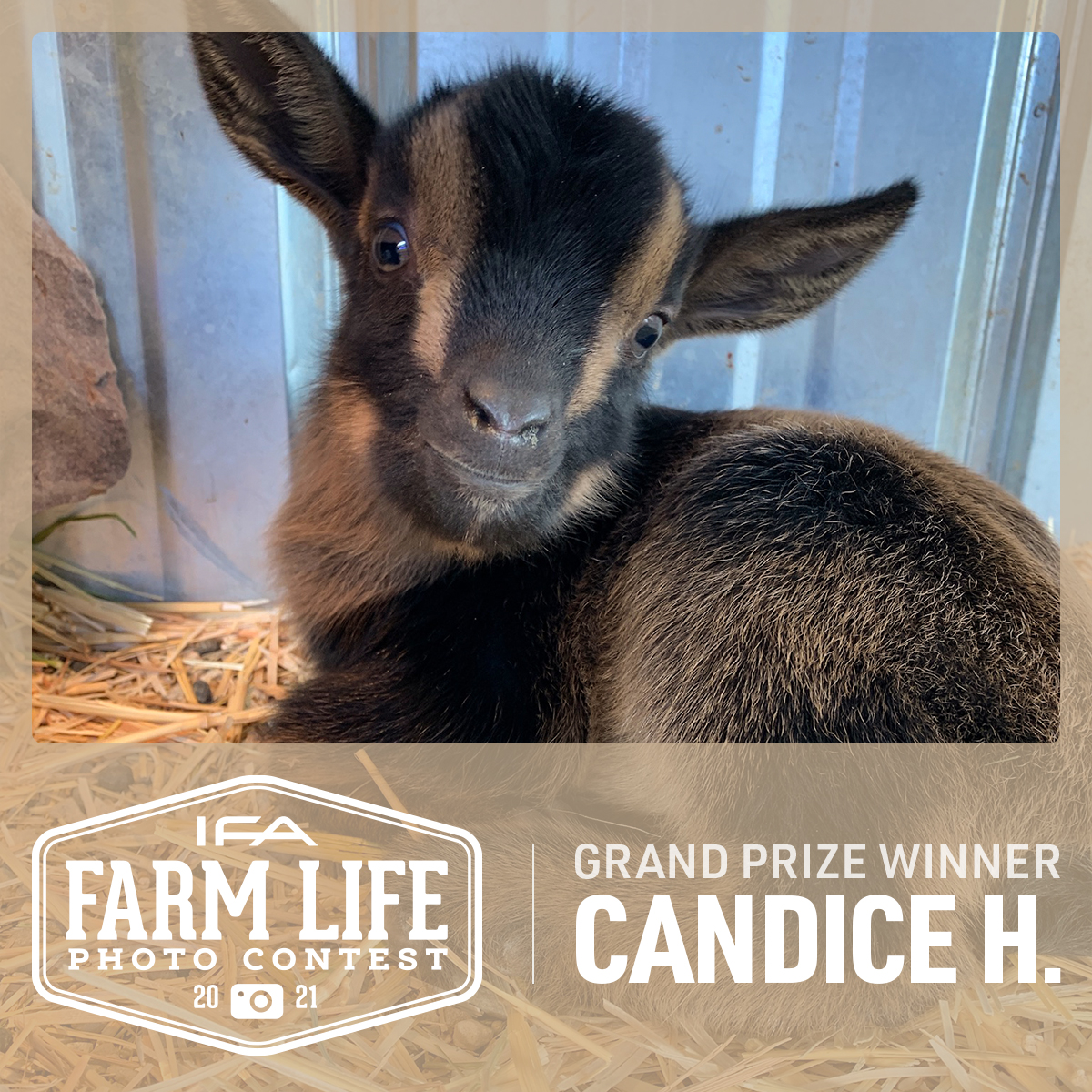 Grand Prize
Congratulations, Candice Hopkins!
Candice was randomly selected from our pool of daily winners to receive a $100 IFA gift card (as well as bragging rights).
Thank you for capturing this adorable shot of your farm friend!
Daily Winners
What a lineup!
Our daily prize winners were randomly selected each day of the contest to receive a $25 IFA gift card. Congratulations to each of them and thank you for entering.
Thank you for sharing! We hope you had fun capturing the best, silliest or even serious shots of your feathered and furry friends.
Follow us on Facebook for future contest opportunities.
Help your furry friends take on the intermountain winter with proper nutrition, shelter and bedding.
Discover how these 5 essential tasks can help your chickens to better with stand and recover from the winter months.
Learn the factors you should consider when deciding to blanket your horse and which options might be best.